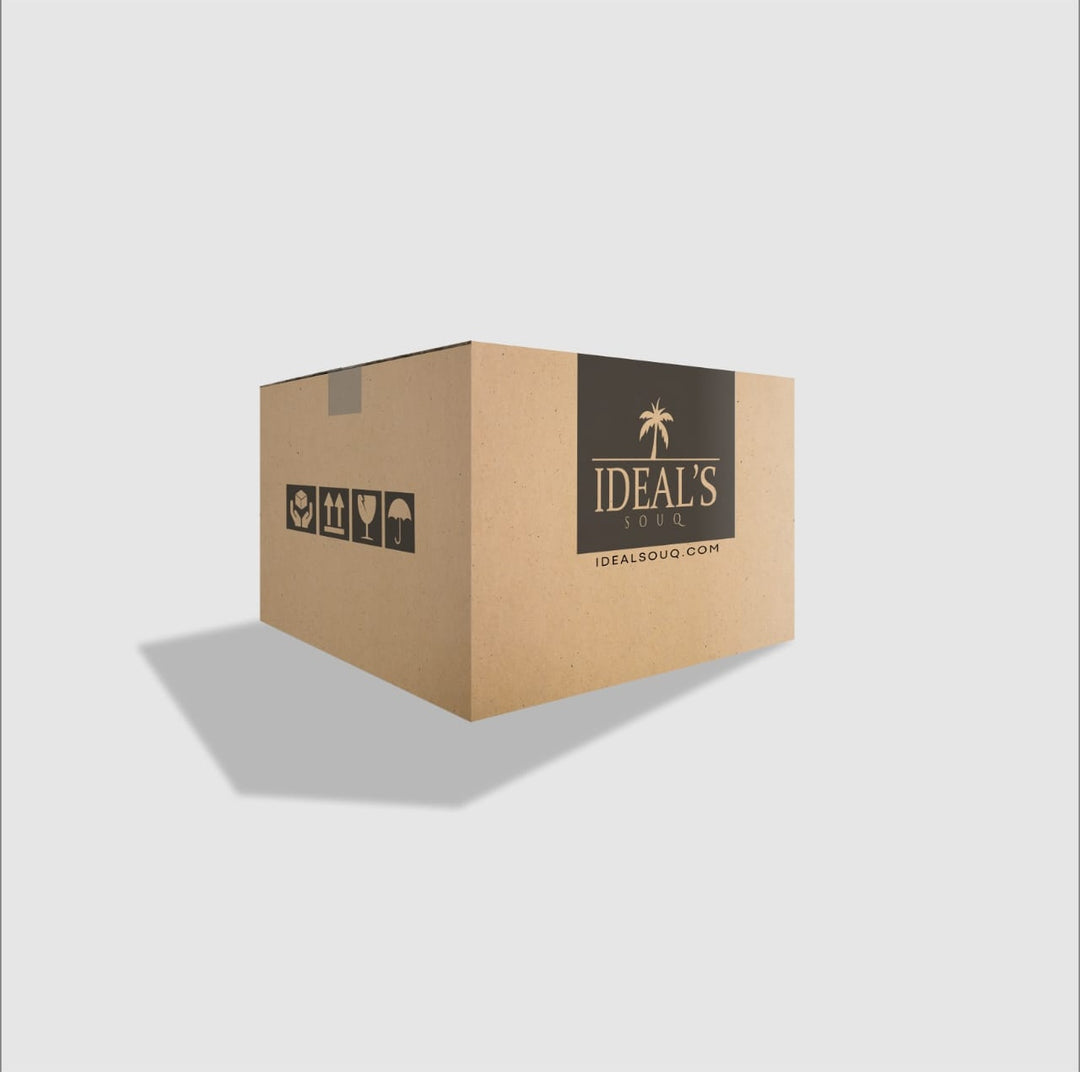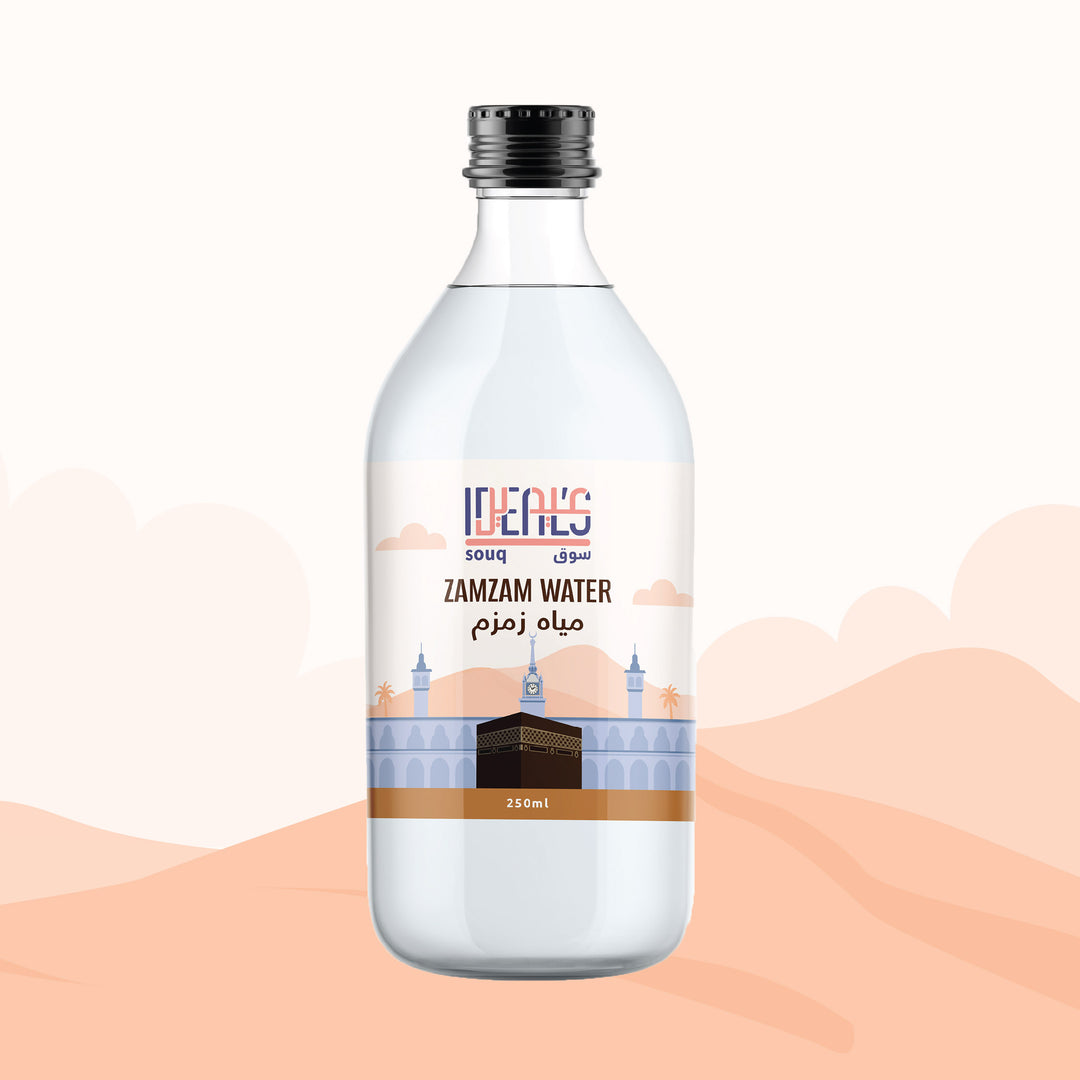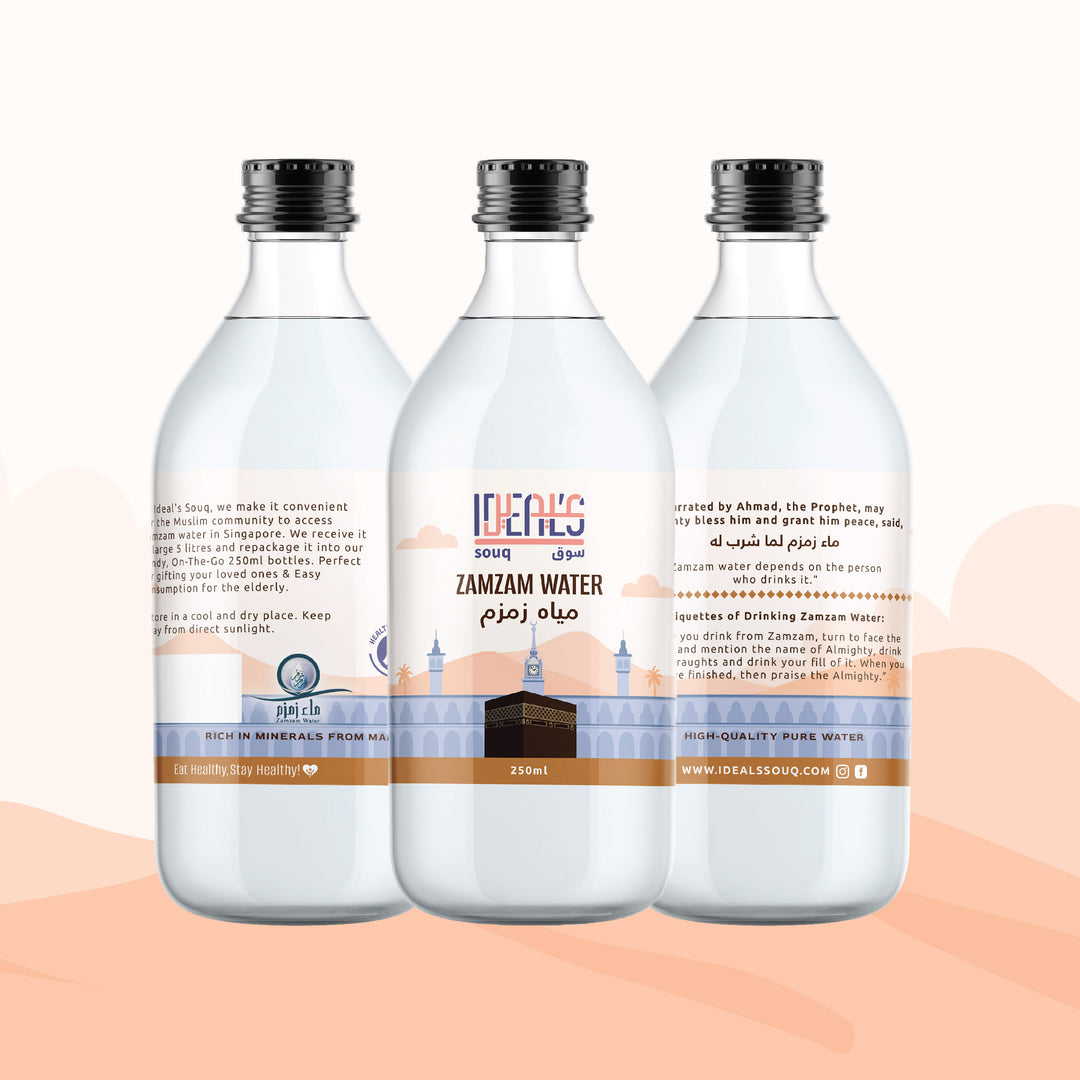 Zamzam Water 250ml Bottle
Regular price
$79.90
/
Tax included.
---
In stock, ready to ship

Inventory on the way
Pure Zamzam Water (250ml)
Zamzam water 250ml is pure, crisp, and provides a fulfilling, fresh taste. Each drop is refreshing with a distinct flavour rich in minerals from Makkah, Saudi Arabia.
Zamzam purified water comes in 250ml bottles that are easy to carry and consume anywhere. It is rich in minerals that encourage the growth of healthy bones. Some of the minerals present in Zamzam water include magnesium and calcium, which can also significantly lower the blood pressure levels of consumers.
Zamzam water is known for its purity and can help enhance the energy levels in body cells and keep one hydrated for long. This high-quality water also helps consumers because it can improve complexion, flush out toxins, and ensure the proper functioning of the body. Additionally, it is beneficial for joints and building muscles for good health.
Zamzam's purity is top-notch and manufactured using safe and high-level technology to filter and remove any impurities, chemicals, and contaminants while ensuring the natural minerals like magnesium remain.
Besides, Zamzam preserves the quality and purity of the water while ensuring it is safe for consumption. It is safely packaged and distributed all over Singapore. It is easy to transport and consume water from the 250ml plastic bottles making them ideal for all situations. And thus, a perfect choice for the health-conscious consumer.
Zamzam water 250ml is packed in clear bottles, providing a glimpse of the pure water inside. A bottle a day ensures your wellbeing with a refreshing drink. Additionally, Zamzam water has a longer shelf life of at least 24 months. A carton contains 20 bottles, each consisting of 250ml clear water packed by Ideal's Souq.
Ideal's Souq distributes Zamzam water to all Muslim communities in Singapore as a service and gift from Allah. They only charge for transportation fees and labour in support of this service.
Features
Clear packaged Zamzam water in 250ml bottles

Rich in magnesium and calcium

High-quality pure water

Fresh, clean taste

24 months shelf life
Benefits
Rich in minerals that encourage bone growth, lower blood pressure, flush out toxins, and improve complexion

Zamzam water has a refreshing, rich taste

Easy and handy to carry and consume

Clear packaging affords consumers a clear look inside
How To Consume:
Drink 1 Bottle A Day
Product Details
Origin: Makkah, Saudi Arabia
Weight: 250ml X 20 Bottles
Storage: Store in a cool dry place. Keep away from sunlight
Shelf Life: 24 Months
Packaging: Clear Bottle
Packaging Size: -
Brand & Packed By: Ideal's Souq
We will process and deliver your order within 2-4 Working Days.
Singapore Home Delivery S$8 | Free Delivery Over S$69 Purchase (Exclude Zamzam Water)